nettl:exhibit
We'll help you make a proper exhibition of yourself
Sometimes it's not just what you say, it's how you look when you're saying it. Our new Exhibit range gives you the tools to emphasise your message. For the first time, create enormous eye-catching displays… without the eye-watering price tag.
We've invested in the very latest, high-end, direct-to-fabric printing technology. Our production hub employs talented seamstresses and technicians, ready and skilled to turn your ideas into a fabric reality.
Seeing is believing. Drop by the studio to goggle at the samples and talk through options.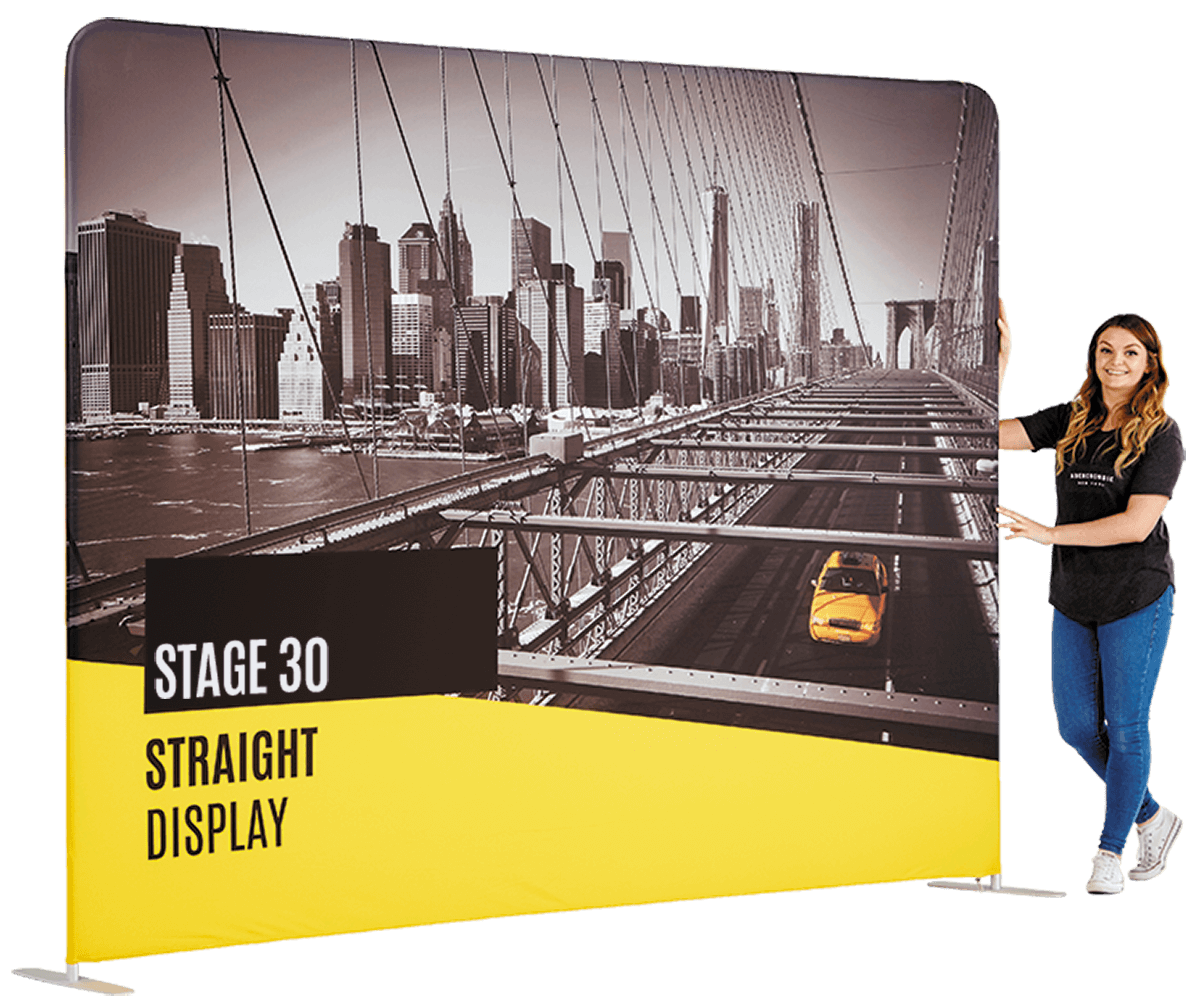 Display Stands
All of our freestanding displays are highly portable and easy to assemble. Just clip together the frames, then pull over the fabric graphic.
Perfect for networking meetings, exhibitions or for in-store point-of-sale displays.
When you're finished, dismantle in minutes and be on your way again. Each display comes with a carry case for easy transportation and storage.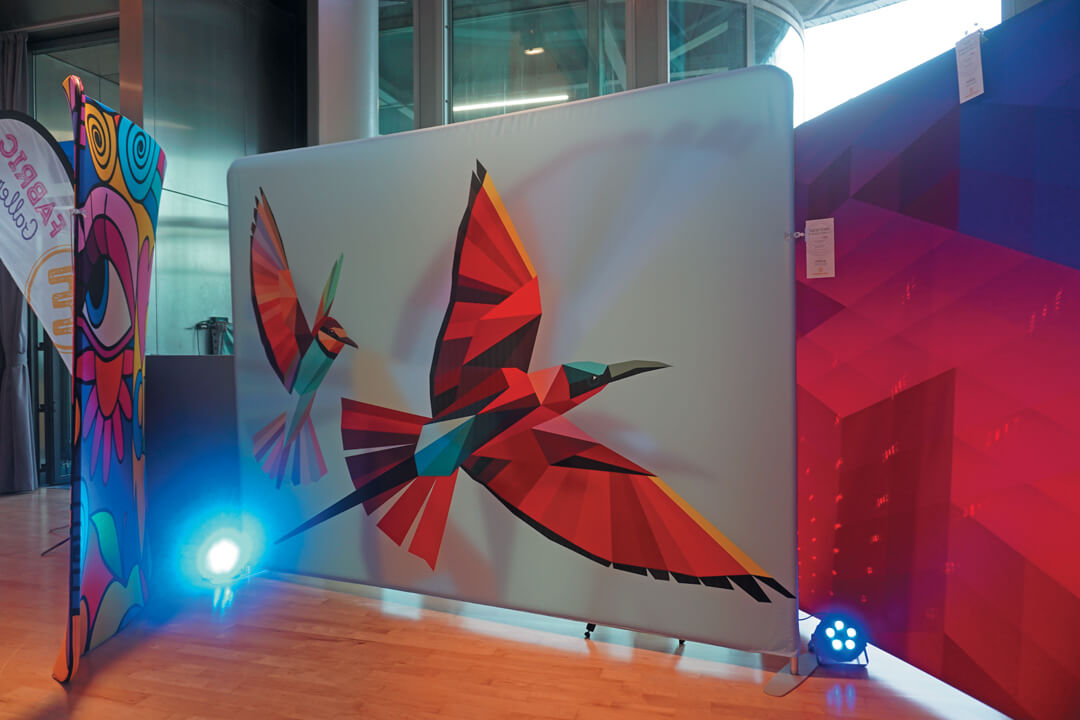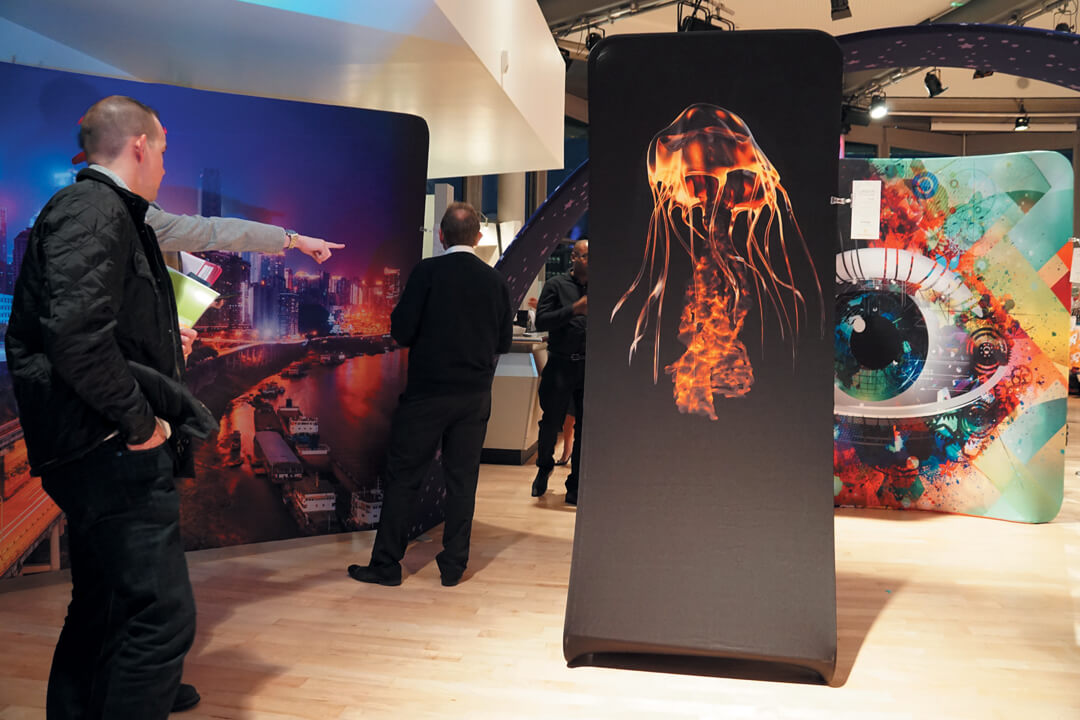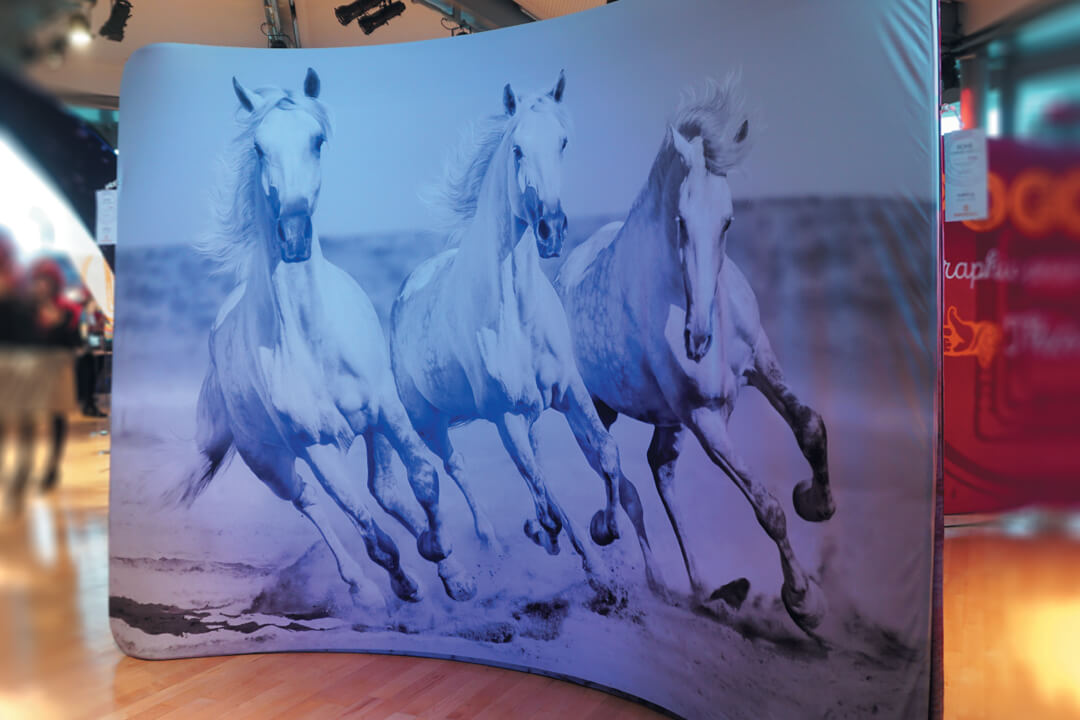 Signage
We make big outdoor banners, pavement A-boards and massive feather flags for external attraction. Do you like the sign and window graphics on our studio? Our installation partners could do something equally impressive for your store or offices.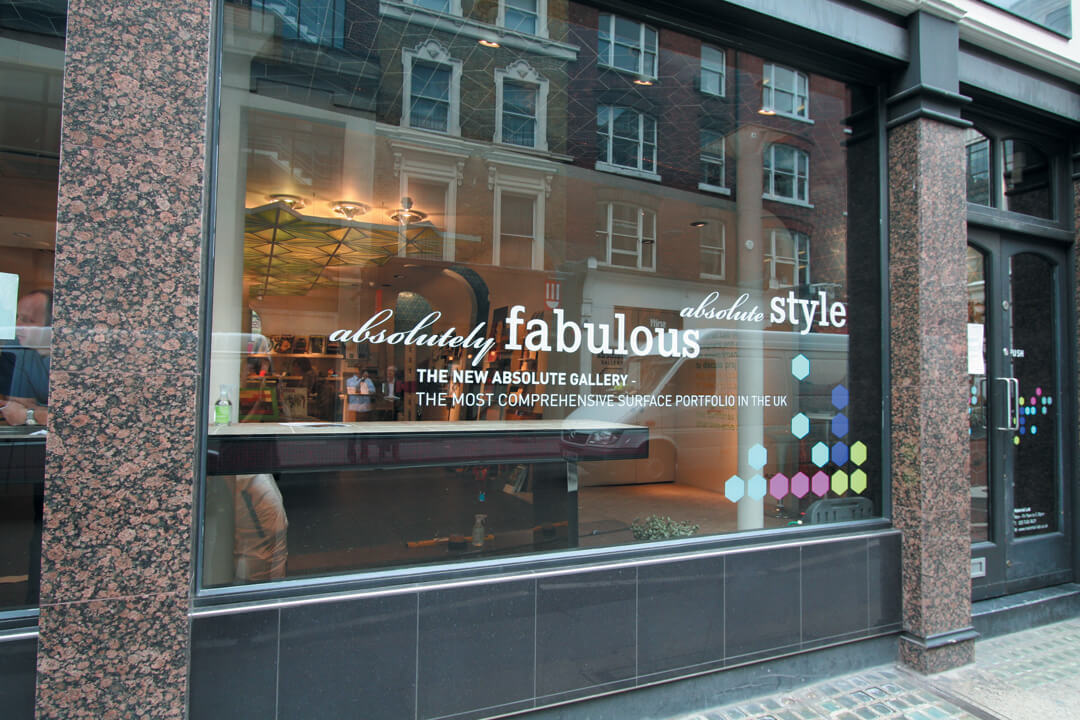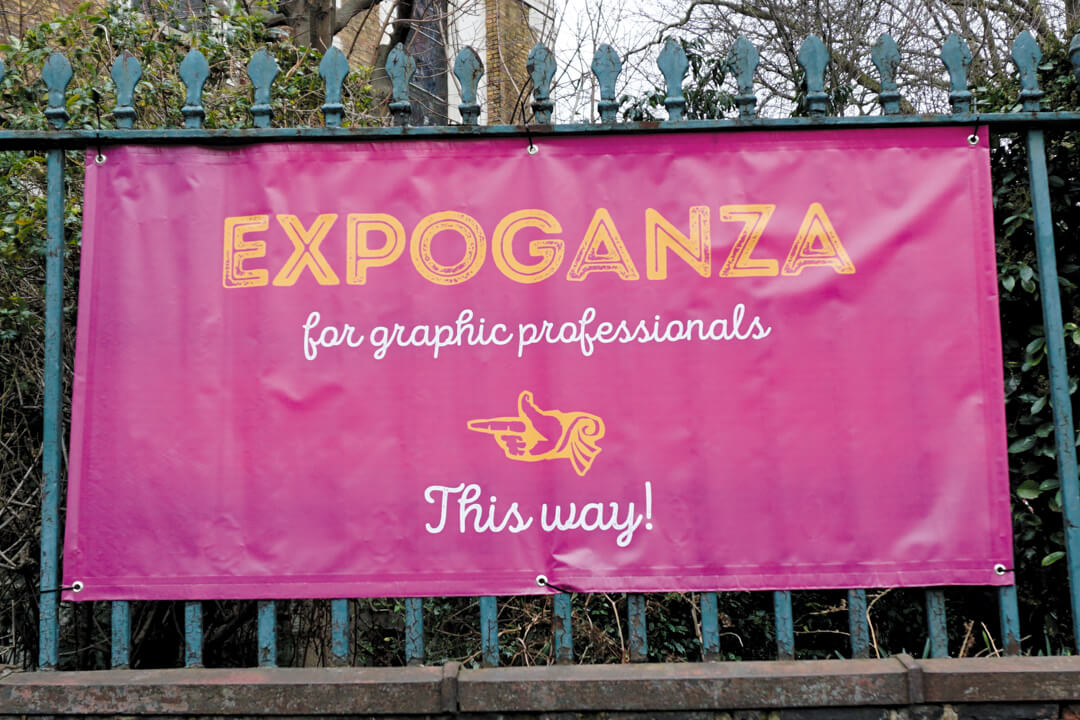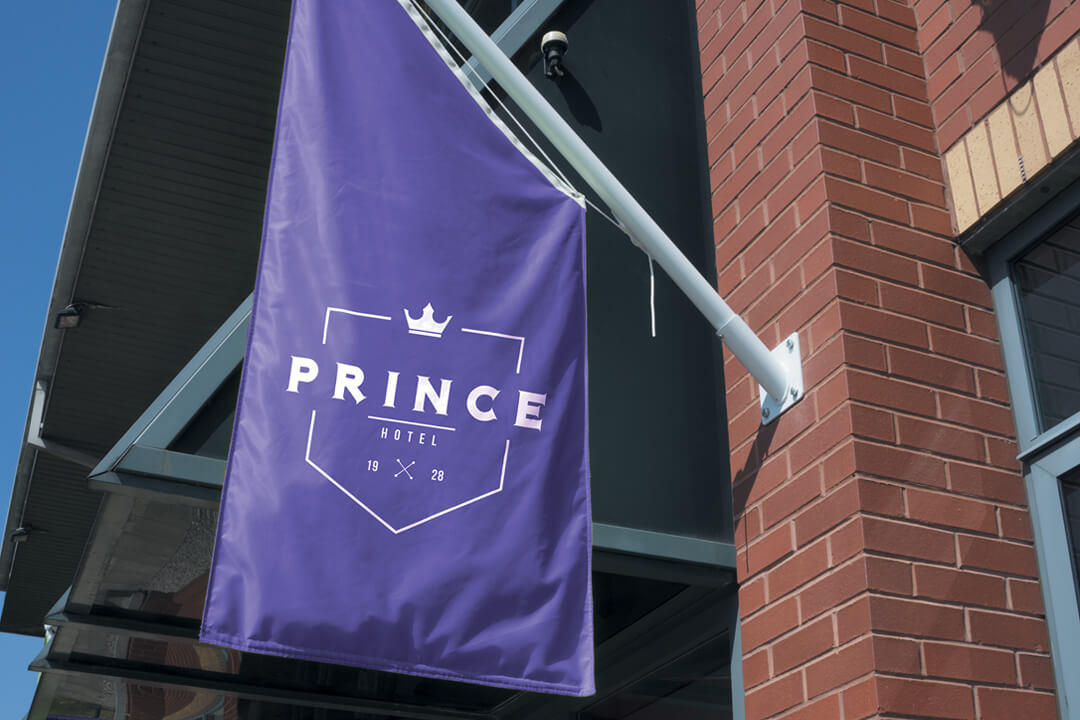 Explore the full Exhibit and Display range
Our new 68 page Exhibit and Display guide just came out and it's packed with hundreds of ideas to help you showcase your brand and all that you have to offer.
More and more businesses are choosing fabric displays, which is good news for us because we're making more displays than ever. But it's also great news for you, as big volumes mean lower costs. That's why we've permanently reduced loads of our most popular displays.
NEW! Office Decor
Ban the beige. Say 'so long' to the sterile. Lose the lean. With our decor range you can create an engaging environment for customers and your team. Walls, ceilings, floors—you'll be surprised at just how much of your space can be branded.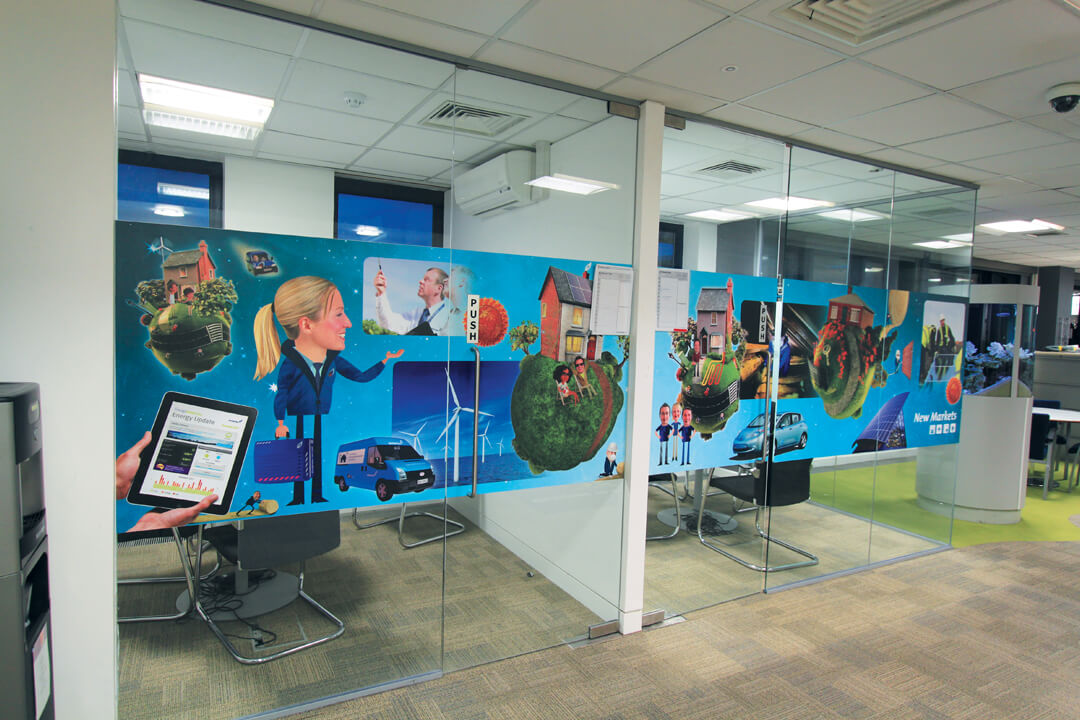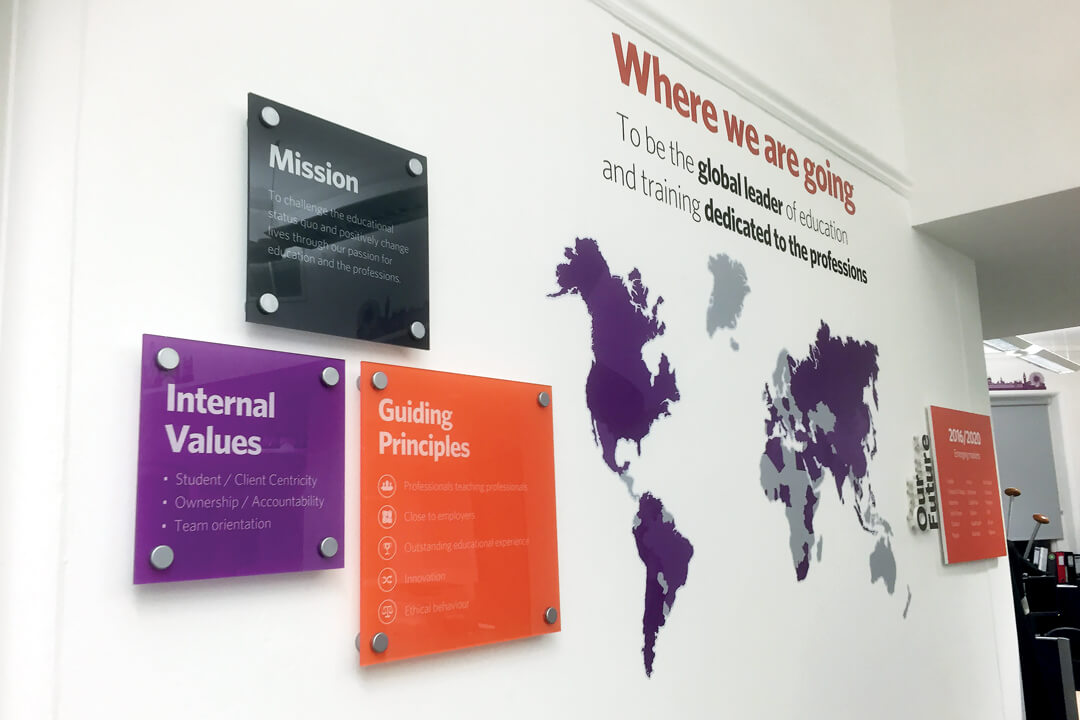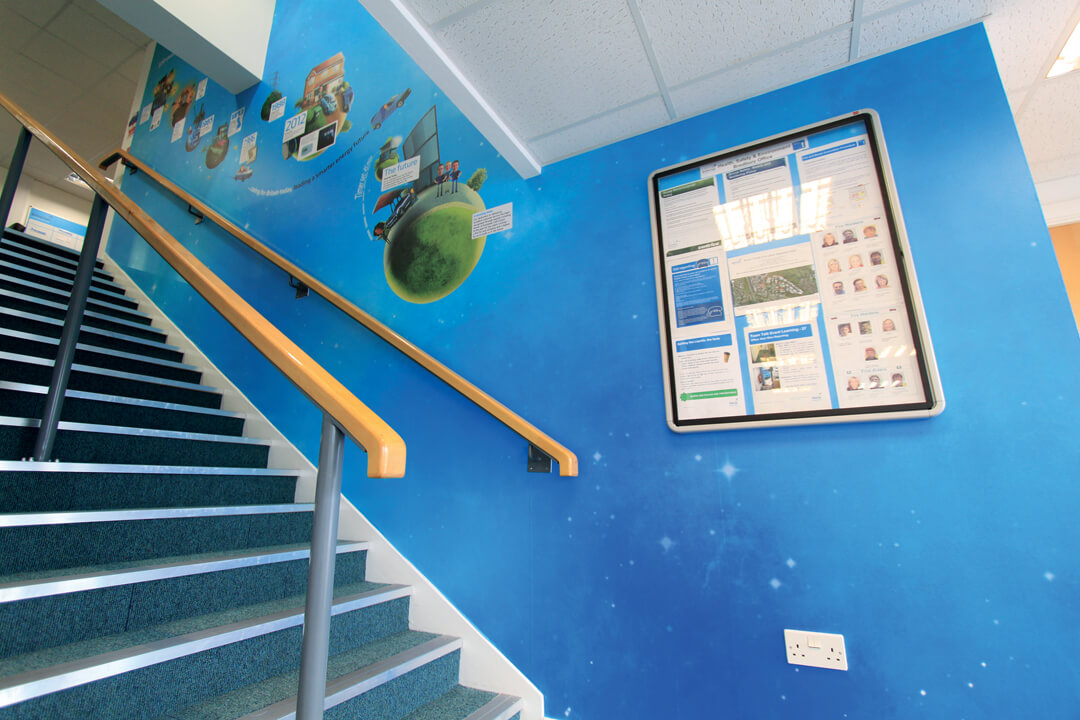 The Spectacular Spaces Look Book
Our entire decor range is made in our own factories, making it easier than ever for us to help our clients create truly Spectacular Spaces. Feel like your workspace is in need of a makeover? Check out our new look book for tons of ideas to help you get started.
Have a project that you would like to discuss?